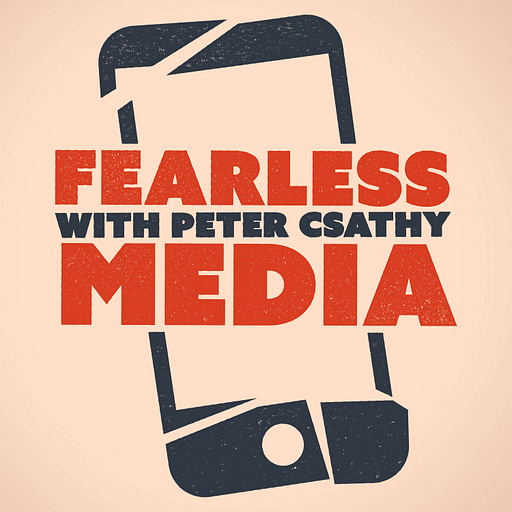 Feb 19 • 1HR 0M
AI, Entertainment & the Creative Arts - The Real World Implications (A Round Table Discussion)
Peter Csathy's podcast about AI, Web3, NFTs and the future of entertainment, media and tech - including updates and analyses of the key legal issues, litigation & ever-changing complex legal landscape of AI and Web3 - and interviews with leading entrepreneurs, executives and experts leading the change.
Welcome to my special 50th episode of my Fearless Media podcast - a special one indeed. I recently hosted an AI-focused round table with guests that included Grammy award-winning artist and musician Alex Ebert (Edward Sharpe), AI artist and data scientist Aya, metaverse creator and influencer Don Allen Stevensen III, and IP attorney and expert Mike Kasdan. The Q&A actually begins at the 6:44 mark after initial introductions.

We discussed the Artist, Creator, Business and Legal implications of it all - and perhaps most importantly, the "Human" implications of it all - in a lively discussion that gets very "real" about how AI impacts all of our jobs and our lives in the Creative Arts (not to mention life in general). Critically, the panel goes deep into the very meaning of "Art" and "Creativity" itself and whether AI ultimately de-values creativity and leads to a morass of artistic mediocrity and conformity. 

Reach out to me, Peter Csathy, with your own stories about this topic - and check out my tech-forward legal and business advisory services firm at creativemedia.biz. I work with leading players in the brave new tech-forward media and entertainment worlds of AI and Web3, among others.